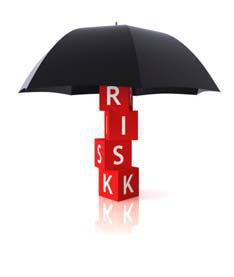 Many people may feel they have adequate limits at $300,000 for their personal liability and $500,000 for their personal auto liability. However, the question you must ask yourself is this: Are my personal liability and auto liability limits enough to protect my personal assets from a catastrophic liability loss? The answer is probably no in today's litigious environment. The following are examples of actual claims that exceeded $1 million in their payout of personal or auto liability.
Insured collided with a motorcycle, causing fatal injuries to the driver of the motorcycle ($2 million).
Insured struck an unlighted barge with his watercraft, triple fatality ($1.5 million).
Insured's teenage daughter went off the road, causing the auto to flip and ejecting all occupants ($5 million).
Claimant fell down theinsured's stairs ($1.5million).
Claimant's son found at the bottom of insured's swimming pool ($2 million).
There is an easy solution: an Umbrella liability policy. This policy has an average price between $150-$200 for a $1 million limit. An Executive Umbrella policy can provide you with additional liability limits up to $10 million and will protect your personal assets from a catastrophic liability loss. Ask us about an umbrella liability proposal today!