Do you have enough liability insurance to adequately protect all of your assets? Many Americans, especially those who are in their peak earning years or who are retired, don't have enough of this important type of coverage. Yet without enough liability coverage, an accident on the road or at home could financially devastate your family.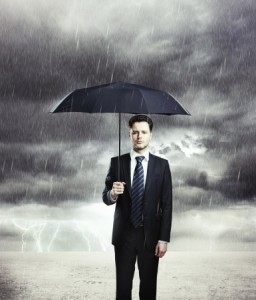 If you're involved in a car accident in which you're held legally responsible, the liability coverage that's part of your auto insurance policy is designed to cover damages you cause to another vehicle – and the driver. Even in a minor accident, you could be held responsible for the other driver's medical bills and lost income. In the event of a serious accident involving a settlement, you also could be ordered to make a payment to the other driver, or in the event of a death, the other driver's family. Liability insurance also can pay for your legal defense and court costs.
Liability insurance also is an important part of your homeowner's insurance policy, and it can protect you on and off your property! So how do you know how much liability coverage is enough? For a number of families, it makes sense to have higher amounts of liability coverage on their auto and homeowner's policies and in the form of an umbrella policy.
We can help you determine the right amount of coverage for you and your family. The good news? Increasing the amount of your liability coverage probably costs a lot less than you may think. Want to learn more? Give us a call!