Because we give you a choice – TV commercials offering you 15% savings on your insurance may be tempting, but most of the companies that advertise on TV are direct writers. A direct writer only offers one choice… the insurance from their company. Independent agents represent many different insurance companies that offer a wide variety of coverage options and price points.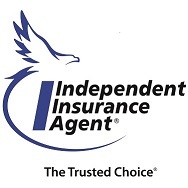 If you analyze the costs of independent agent companies vs direct writers, there is no difference in the final premium since the direct writer's cost for advertising runs very high compared to the cost of advertising for independent agency companies. Therefore, when you compare the premium of independent agent companies vs the direct writer companies, the price is equal, but the value is not!
Customer Service – If you have coverage questions, or worse, need to report a claim, would you rather reach an automated recording or an actual person when you call your insurance provider? With the exception of a few direct writers that still have local offices, direct writers have switched to automated systems, making it difficult and time consuming to reach the right person. An independent insurance agent will pick up the phone and help you, and because an independent agent offers multiple companies, he offers choice. Your insurance needs are not going to be the same as the next person, so you cannot accept the same insurance as the next person, either. Independent advice, in short, is more professional and better customer service.
Personal Shoppers – Working with an independent insurance agent can be compared to having a personal shopper. An independent agent sorts through different companies to help you find the lowest price and the broadest coverage. You can take care of all your coverage needs at once, limiting the number of different companies you deal with and helping you stay organized.
Your Advocate –When you require legal advice, you contact a lawyer, and when a health issue arises, you visit your doctor. When you need assistance with your insurance coverage, you need a true professional; you need an advocate. An independent agent does not work as an employee for a particular company like a direct writer. Independent agents work 100% for their clients, and they have leverage with their insurance companies-- leverage that may help when their clients find themselves in an unusual or difficult situation.
At Wagner Insurance Agency - We write for eight different insurance companies. There's no need for you to accept one quote from one company, and there's no need for you to spend time filling out many different online applications to get your own quote comparisons. With our software platforms and relationships with underwriters, we will always find a better value for your insurance dollar than you might find searching on your own. We do the shopping. You do the saving. At Wagner Insurance Agency we find you the right blend of price, coverage, and service.