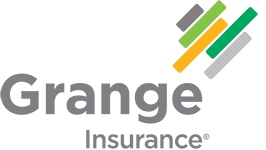 IMMEDIATE RELEASE
NEWS RELEASE
Wagner Insurance Agency Awarded Senior Partner Designation from Grange Insurance
Columbus, OHIO April 11, 2017 – Grange Insurance Co. has recognized Wagner insurance Agency, Inc as a leader in the insurance industry and awarded it Grange's Senior Partner designation.
Each year, Grange honors a select group of its independent agency partners by recognizing them with
the title of Senior Partner. These agencies are part of a top-tier division of Grange agency partners that
have excelled in key areas of business, including customer service and overall agency performance.
Out of nearly 4,000 independent agencies, is one of just 126
agencies to receive this year's award.
"Grange counts on agencies like, Wagner Insurance to serve as trusted advisors and
provide excellent service to Grange policyholders," said John Ammendola, Grange Insurance president
and CEO. "With its strong commitment to the customer and exceptional performance record
is a great example of what it means to be a true partner and worthy
of this recognition."
Grange Insurance sells exclusively through independent insurance agents. These men and women are
not only dedicated to supporting the communities in which they live and work, but they also offer
guidance to help individuals, families and businesses select the right coverage for their lifestyle and
unique needs.
Located throughout the Miami Valley area, Wagner Insurance serves customers in:
DAYTON
KETTERING
LEBANON
WEST MILTON
and beyond. For more information, please call Michael Wagner at (937)620-5104
or visit . www.wagnerinsurance.com