Improve your driving habits and earn an insurance discount!
with
true
ride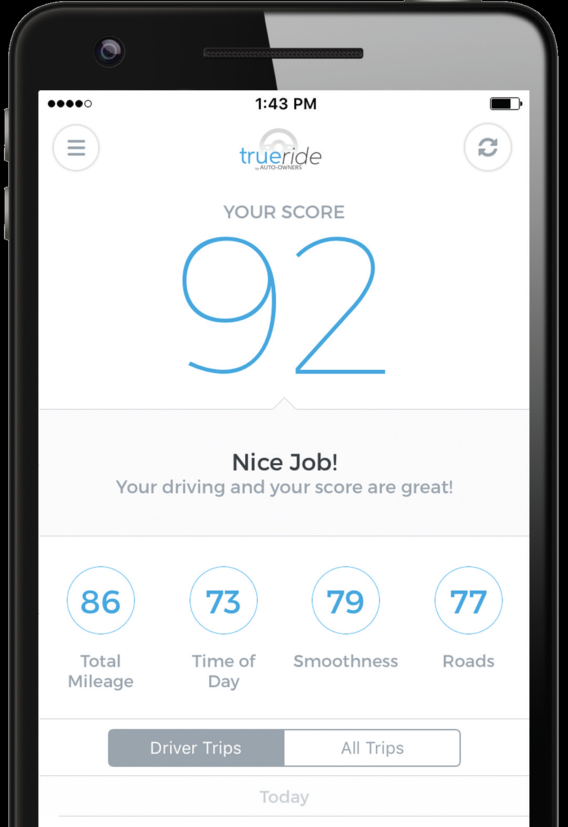 Drive Safely and Save!
With TrueRide by Auto-Owners, you save on
your policy just for enrolling. After activating,
the app runs in the background of your phone
to monitor your driving characteristics and score
each trip. You just drive as you normally would
and, based on your driving characteristics, you
might qualify for a larger discount at your next
renewal! The TrueRide by Auto-Owners app:
• Automatically detects when you're driving –
there's no need to start and stop tracking.
• Shows trip summaries and gives you a
driving score.
• Offers personalized driving tips to help you
improve your score.
Call us for more information....